Why Solar?
Outdoor LED solar lights can be a lifesaver when mains power lights are simply not an option, but how do they measure up to hardwired electric lights? And what if your garden is shady or you live somewhere that rarely sees the sun?
Mains vs. Solar Lighting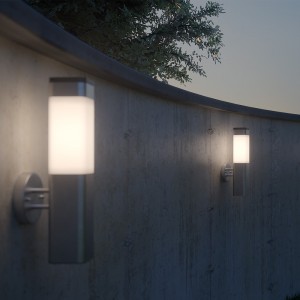 OK, here's the bad news – solar LED lights can't compete with mains powered lights where brightness is concerned in most cases. That said, high quality solar lights can be seriously bright these days and often surprise customers that are used to cheaper lights. From here on in it's all good news.

Solar LED lights are simpler and safer to install, they are free to run, they give you the freedom to put lights anywhere and they are environmentally friendly. Utility lights, such as our high powered solar security lights, also provide a great backup in the event of power cuts which seem to be becoming increasingly common these days.
Location, location, location!
So, what if you live in the UK and you don't have that perfect south facing garden? Designing solar LED garden lights that work year round in the UK is a real challenge, so we are constantly looking for new ways to innovate around the problem. We've added some great features to our lights in recent years which include USB charging and Powersaving Technology.
Our enhanced USB charging technology on our Lumify USB Solar Fairy Lights gives our customers the option to fully charge their lights quickly and easily via USB in. Once fully charged by USB, Lumify can run for weeks in dull winter conditions with very little help form the sun. More and more of our products now feature Powersaving technology.
At the flick of a switch you can put the solar LED lights into Powersaving mode which reduces brightness slightly in return for doubling runtime each night. We advise customers with challenging locations to use Powersaving mode when the clocks go back in October and then put them back into standard mode when the clocks go forward in March.
They make the garden look great!
Our customers love sending us pictures showing how they have used our lights creatively to enhance their outdoor space.
"Little to say except a fantastic product at a great price. The garden looks magical!"

"Brilliant lights, charged originally via the USB which took around 4 hours. Came on at night, really bright and turn off automatically after 8 hours. Brilliant to be able to charge via USB as well as the solar panel especially if you have a party happening. Very good connections with waterproof seals. PERFECT Would recommend to anyone and would buy again if I need more."

"I was sceptical about ordering this security light but thought it would be worth a try. It is nothing short of brilliant. So easy to install and works perfectly. Can really recommend it."

"These are easy to install, give great light and offer good value. Recommend highly."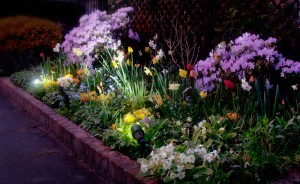 A national report of homeowner habits, published by Lloyds Bank Insurance, showed  the amount of 25 to 34-year-olds spend on their outdoor spaces double the national average, it also showed that people have spent an of £747 on outdoor spaces in the past year. Solar lights give life to your garden after dark.