We are now well into the summer months, not that you would be able to tell here in the UK, and with warmer weather hopefully reaching us soon we are all going to want to be heading out into the great outdoors to enjoy the fresh air, warm sunshine and the serenity of our own back gardens.
Looking after your garden during summer can be an expensive task – there are plants to water, lawns to upkeep and of course plenty of nuisance insects and bugs buzzing around. In order to help save you time and money, we have compiled a list of useful tips suggesting ways in which you can make the most of your garden this summer
1. Avoid your hose pipe but still water everything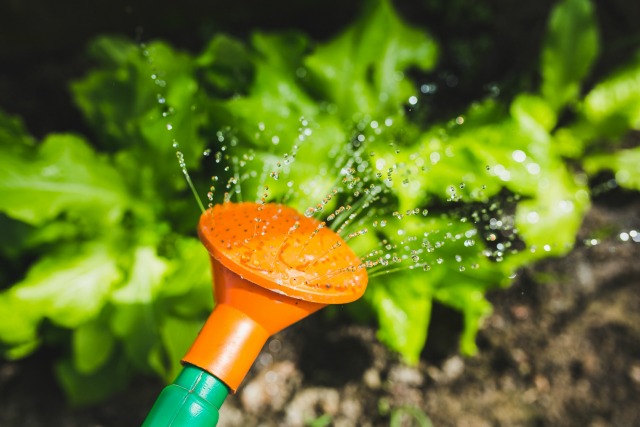 For every ten minutes that the average hosepipe is turned on approximately 170 litres of water is used. That figure equates to almost 19 flushes of a toilet in the same amount of time. In just one hour, a hosepipe turned out will use the same amount of water a whole family is estimated to use in two days. This all adds up and if you plan to keep your garden hydrated throughout the summer with your hosepipe, you will be met with a hefty water bill! However, that does not mean that you can't water your plants and flowers, but instead that you should use water sparingly and look for other ways of supplying your garden's demand for water.
Both your lawn and plants are better off when you water them with a watering can – the end of the can produces smaller droplets which sink into the ground more easily.
Invest in, or make, your own water butt which you can use to collect rainwater in your garden.
Reuse cooking water, bath water or even fish tank water rather than tipping it down the sink or letting it drain down the plughole. The water is full of nutrients and helps to fertilise your plants.
To keep in the moisture in and the sun off the soil you should also add a layer of mulch– this can be a layer of tree bark, compost of coconut husks or even ground up corks!
2. Use a compost system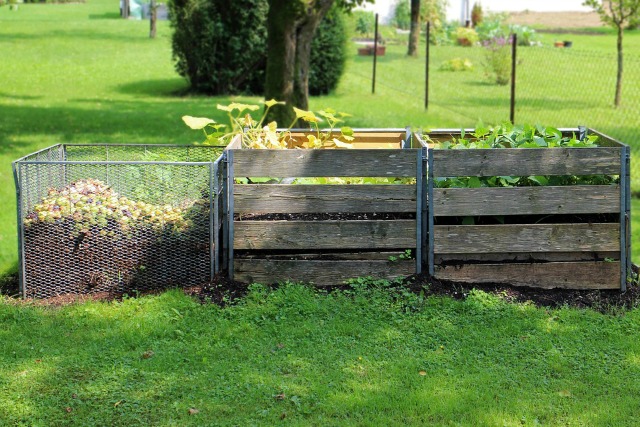 Another way to keep your plants looking healthy and to save water in your garden is to keep them fertilised in nutrient-rich soil. Whilst you can buy compost from plenty of stores, it is far more cost effective to make your own compost. You don't even have to buy a compost bin – purely convert an old dustbin by drilling some holes in the side and base and cover with the lid. Once it is set up you can start collecting food waste from the kitchen or garden.
To get the most out of your homemade compost and to cut your soil costs in half, you should consider mixing it together with soil. You could also add in extra discards such as coffee grounds.
3. Evening lighting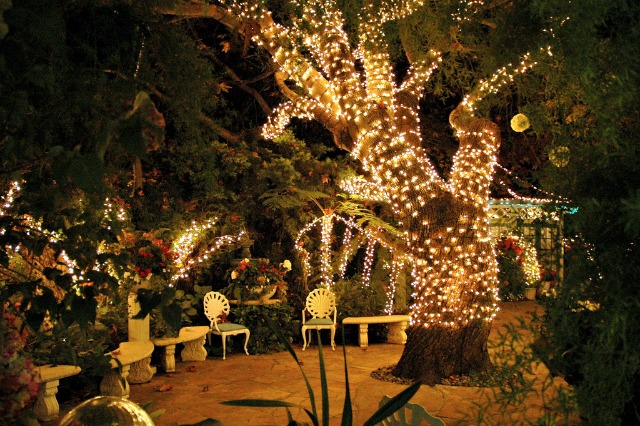 Outdoor lighting helps to add a lot of character to your garden, whatever size it may be, and also means that you can sit outside for longer during the warmer evenings. There is a huge selection of garden lights, from battery powered lights to more cost effective and environmentally friendly solar powered lights. With everything from spotlights to lanterns and rope lights, there is something to suit everyone and many can be staked into the ground (great and easy for those who don't like DIY).
To brighten up your garden, you could consider draping overhead spaces with fairy lights, lining your borders with rope lighting, or emphasising particular features of your garden with spotlights. Alternatively, you could also use tea lights inside of old jars.
4. Insect repellent techniques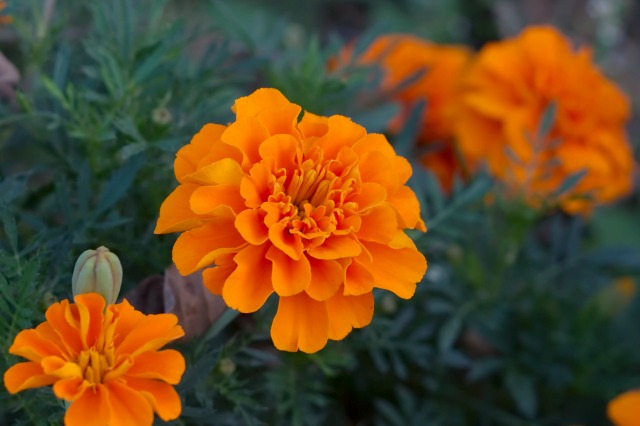 Nothing spoils a summer evening more than being bitten by a variety of nasty insects. Rather than covering yourself in a whole host of chemicals, there are plenty of natural and cost effective ways to keep bugs at bay.
Mosquitoes in particular do not like the smell of several herbs including lemongrass, rosemary, marigold and mint – so by planting a combination of these in your garden will help to repel mosquitoes.
If someone happens to be allergic to bee, wasp or hornet stings, you need an effective way of dealing with them without using chemicals. Fill an old plastic milk bottle with sweet sugar water and cut a small slit into its side – the insects will then not be able to escape but can be released once it is safe.
5. Grow your own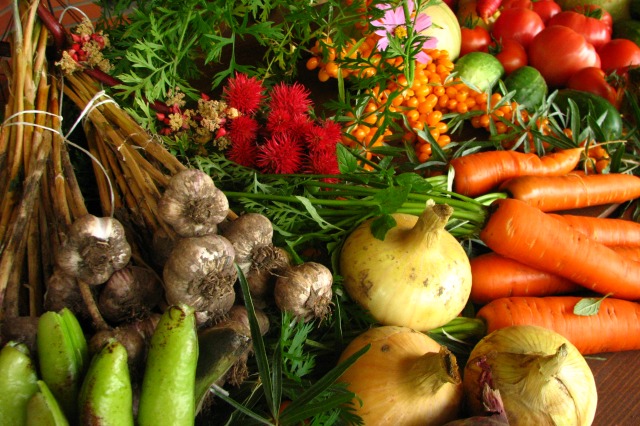 Most people will find the thought of growing their own vegetables overwhelming but growing your own is in fact far simpler and less time consuming than you would think. Plus, for anybody who thinks a vegetable patch requires lots of space – think again. You really only need a few feet of land, or a few large pots, a source of water and a bit of time. Not only will this save you money on your grocery shop but you will also feel a sense of accomplishment and satisfaction when you can pick you own fresh fruit and veg straight from your garden.
If you are a 'grow your own' novice, lettuce is an easy vegetable to start with and can even be grown in a window box if you are short on garden space. For those with a bit more experience or confidence, you could consider growing tomato plants, which need a fair bit of nurturing in their first few months, chard, or perhaps if you have a little more space, courgettes.
6. Choose perennials over annuals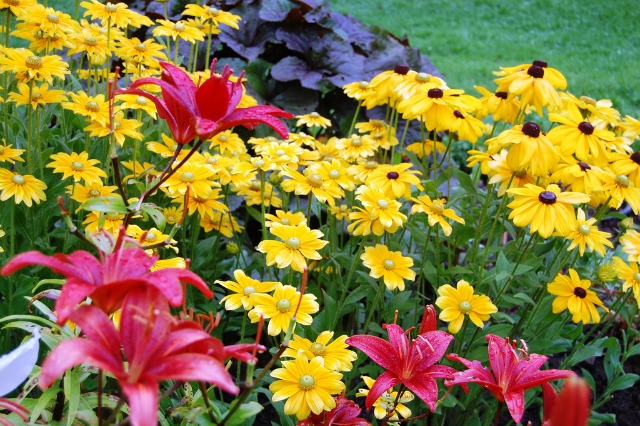 Adding colour to your garden can easily be done by planting up your borders. Many people chose to change the plants in their borders each and every season but the secret to a cost effective garden is to choose flowers that will come up every year. A perennial flower garden will result in an eventual low cost and upkeep back garden!