There has been a lot of talk about the amount of carbon that is produced at Christmas from Fairy Lights.
People being deterred from decorating their trees and homes for fear of being un-eco and being judged for polluting the environment and increasing their carbon foot print.
"Carbon footprint" from the Oxford Street and Regent Street lights would take 215 trees 100 years to "offset". (This is London 9/11/06)
Just one house, on a 25-night bling binge, could be chucking out about 25 metric tons of C02. With something like five million houses joining the party, the environmental cost is mind-boggling. And think of the electricity bills. One enthusiast, Peter Thomas (whose spectacular housebling in Wales made the cover of Christmas Houses), admits to spending an extra £480 a year on powering his December displays (telegraph 19/12/07)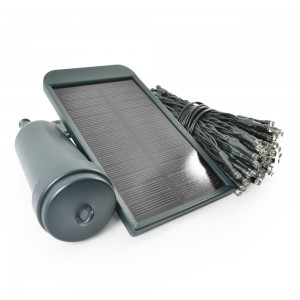 Well we do not need to worry any longer with solar powered fairy lights that operate for 20 hours when fully charged, even here in the UK we can be Green this Xmas and save money on expensive electricity bills too.
When buying Solar Xmas lights do be aware of lighting times and charging times as you don't want to set your lights up for them to only work for a couple of hours each night.
So be Green this Xmas and buy Solar Xmas Fairy Lights!