It looks like it's going to be a hot one this bank holiday weekend and as things are heating up, so will lots of BBQs. But with so many different types of food to offer it can be difficult to choose what to add to the shopping list. Nobody likes too many leftovers, and even worse, everybody hates going hungry!
That's why we've carried out a survey – BBQ It or Bin It, asking people to rank different types of BBQ foods to find the Nation's favourite. And the results are in… It turns out the most popular BBQ delicacy is the corn on the cob! Followed closely by the classic side dish of coleslaw and in third place, none other than the staple sausage.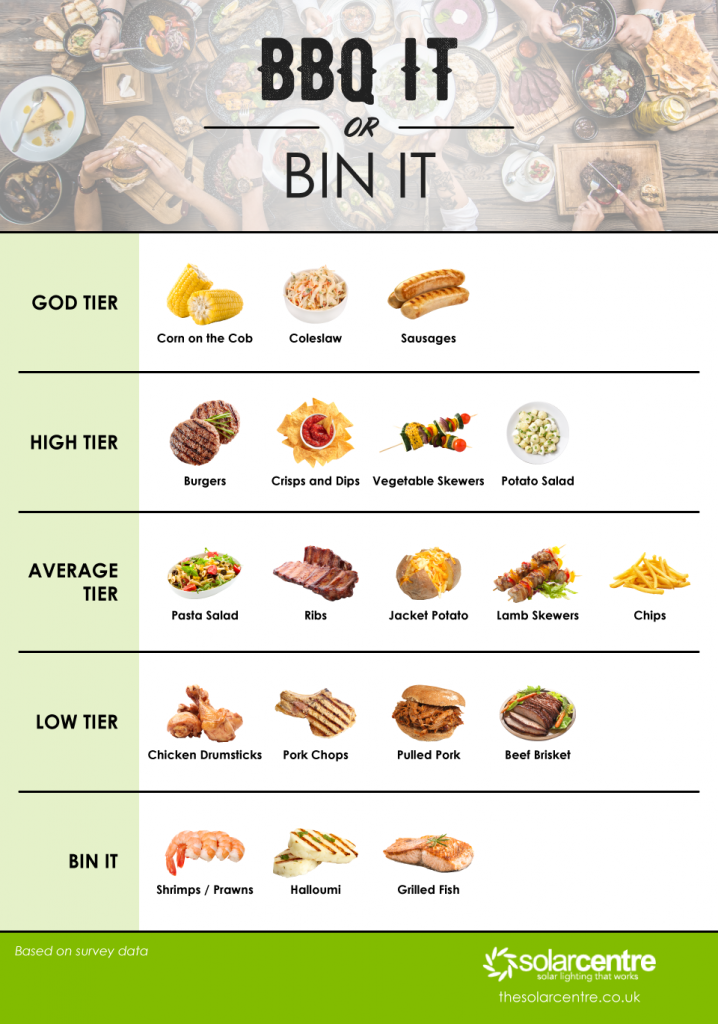 Ending up in the bin is grilled fish and prawns, so no need to visit the fish counter on your shopping trip. Halloumi also didn't fare well coming second from bottom.
Yorkshire and the Humber are lovers of sausages taking top position in this region, in the South West coleslaw was voted top followed by burgers.