Want to know how to buy a garden light that will last all year round!
Dont know how to pick the right light for your needs?
I am going to try and help with this simple guide.
There are three main points to a light – The Panel, The Power (battery) and the Light (LED's).
Most garden lights will have 1 (one) LED these are the sort of lights that are normally available as a set of four and are fairly cheap they are designed either to be decorative or as path markers. General Solar Garden Lights are available with 2 (two) LED's through to 4 (four) LED's. Any more than 4 LED's and the light is either a solar spot light or a solar security lights and not meant to be lit all night.
Battery – generally the cheaper garden lights will have 1 (one) 600 mAh AA or AAA battery this can be replaced with a slightly higher powered battery if you want to, this will allow the light to last longer into the night during the summer monthes but will not improve winter performance. The higher the power of the battery the more LED's it can power or the longer the light will remain on e.g. a light with a 1200mAh battery will last twice as long as a similar light with a 600 mAh battery.
A light with 1 LED and 600 mAh will last the same amount of time as a light with 2 LED's and a 1200 mAH battery but the light with 2 LED's will be brighter.
The final piece of the puzzle is the panel and although their is a science it is not one that has to be given much thought. As a general rule the bigger the panel the more power it will produce. If you have a light with four LED's 2 x 1200 mAh batteries and a tiny panel then you will find the light will probably work for a couple of nights but struggle to work beyond this.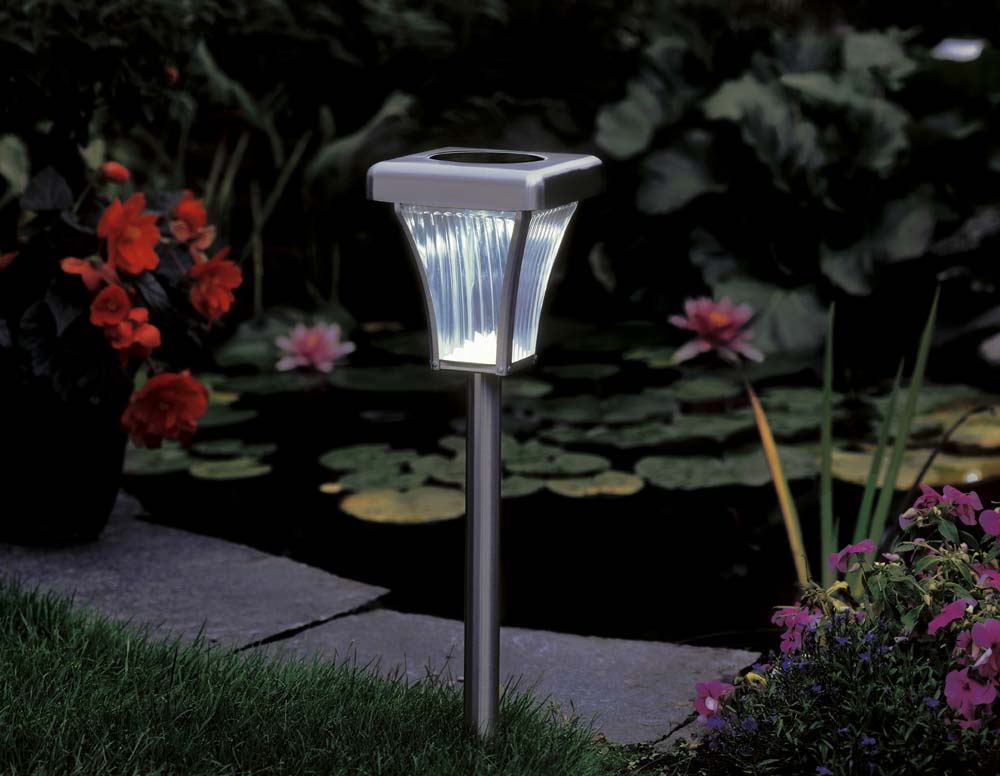 In Summary
The more LED's the brighter the Light.
The higher mAh figure the longer the light will stay on for.
The larger the panel the more power will be put back into the battery.