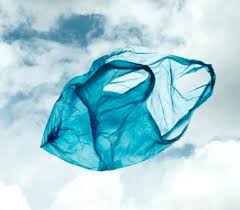 5p per Plastic Bag
A 5p per plastic bag charge is coming to England. The fee, due to be launched in Autumn 2015, is being introduced by the government. It is hoped that the fee will discourage the use of plastic bags by making customers think twice. Plastic bags can take hundreds of years to degrade, can kill animals, costs the tax-payers millions to clean up, and litter the countryside.
The Decision
Deputy Prime Minister Nick Clegg quoted: "This is not a new problem. We've waited too long for action. That's why I am drawing a line under the issue now." He said he hoped any money raised would be donated to environmental charities although this is still to be discussed. In Wales the money is voluntarily donated to charities.
The Result
The charge, which includes bags made from both plastic and paper, is already in effect in Wales and Northern Ireland. The statistics here show an 80% reduction in plastic bag use since the fee was introduced. Northern Ireland had been discussing on whether to raise the charge to 10p but this was vetoed by Mark H Durkan because the present arrangements are successful.
Exempt?
Small businesses (with less than 250 employees) will be exempt from the charge and bags which meet the biodegradable standard will also be exempt as they are less harmful to the environment.
The Professional Opinions
The news has been met with differing opinions: Craig Bennett, policy and campaigns director from Friends of the Earth, agreed that it is a step in the right direction but that the fee is not tackling the nation's huge waste mountain and cannot hide the government's woeful green record. He called for tougher action with more ambitious targets. While Matthew Sinclair, from the Taxpayers' Alliance, argued that the answer to every problem cannot be a new tax. He stated that the reward method when customers do not use plastic bags should be pursued instead.
Currently …
Supermarkets are already encouraging customers to use their own bags with different schemes or point systems. Plastic bags are no longer at the end of the checkouts either and have to be asked for from the checkout assistant and are often smaller for customers purchasing only a few items.
Sources:
Gov.uk: Plastic Bag Charge Set to Benefit the Environment