Love Island is back for a fifth series and as ever the villa is setting this year's must-have outdoor
lighting trends.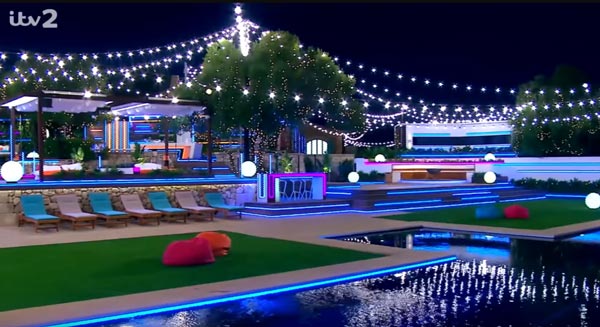 Love Island Villa Garden
You don't need to have been watching too closely this year to notice that Love Island has gone ball light crazy! I mean sure, there were a few ball lights knocking around last year, but this year they have taken things to a whole new level! There are the massive ball lights around the villa garden, ball lights by every bed and even ball lights on every table on Love Island: Aftersun.
Ball Lights In The Love Island Bedroom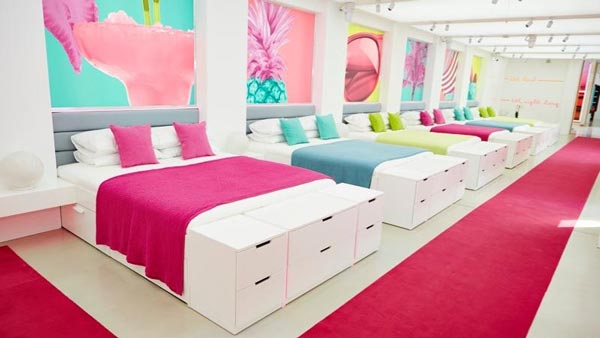 We have a sneaking suspicion that the ball lights on Aftersun may indeed be our very own Shapelights Sphere which appeared on The Only Way Is Essex a few months ago, but we can't say for sure.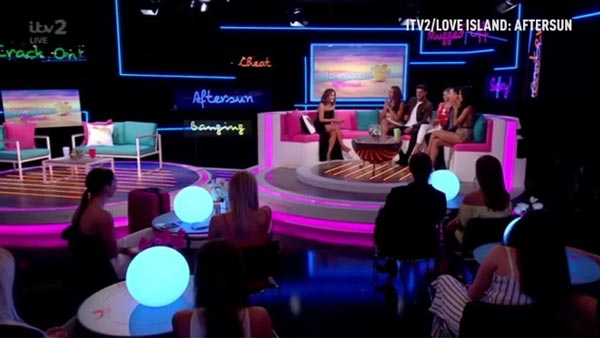 Shapelights Sphere on Love Island: Aftersun?
Either way, the Shapelight Sphere is a 35cm diameter version of all the indoor or outdoor ball lights you can see on Love Island or Love Island: Aftersun. Why do I say that? I say that because you can use our Shapelights anywhere indoors or outdoors! Shapelights can be USB charged or solar
powered outdoors or you plug them into the mains and use them indoors. Once powered up Saheplights can be set to gently change colour from white, warm white, blue, light blue, green, lime, purple, pink, orange and red or you can set your Shapelight to stay on your favourite colour.
A keener eye will have noticed the main love island tree has been beautifully wrapped in warm white fairy lights this year as it was last year too. We offer two ranges of warm white solar fairy lights to help you get that Love Island look. We have our value Elan range which comes in 100 (10m) and 200 (20m) lengths. Or our premium Lumify USB Solar Fairy Lights which, like our Shapelights, can be USB charged so you don't need Love Island weather to keep them going night after night even if you don't have a great solar panel location. Our Lumify USB chargeable solar powered fairy lights come in 100 LED (10m) and 300 LED (30m) lengths.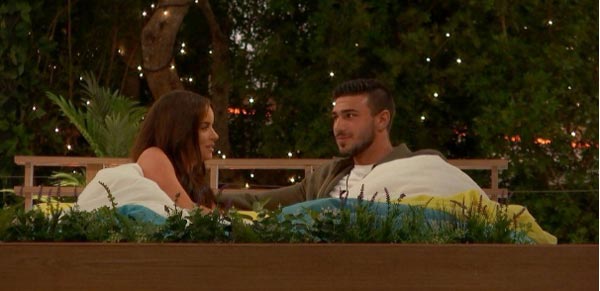 Warm White Solar Fairy Lights on Love Island 2019?
Finally, we come to the legendary Love Island Terrace where we've seen everything from group chats, awkward one to ones and first kisses. If you can draw your eye away from the drama you will see that there is a lot of festoon lighting creating that romantic ambience.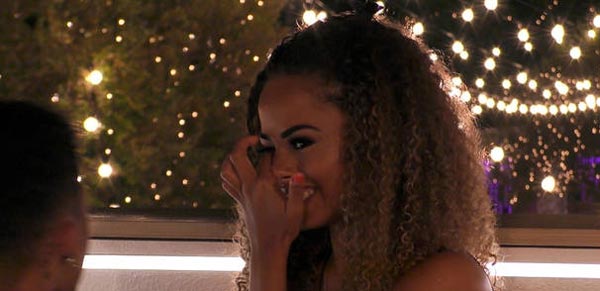 Festoon lit Love Island Terrace 2019

We have plenty of festoon lights for you to choose from. From our value range we have our Elan Solar Festoon Lights which offer 20 5cm diameter festoon balls along a 10m string. From our premium USB chargeable Lumify range we have our stunning warm white Lumify USB Solar Vintage
Bulbs which come in two lengths: 10 bulbs on a 7m string or 20 bulbs on a 14m string.