When asked the question – would i drive an electric car my initial thought is of a milk float; not exactly the best vehicle to impress the girls.
Then I was shown these pics:-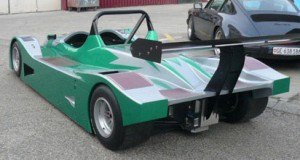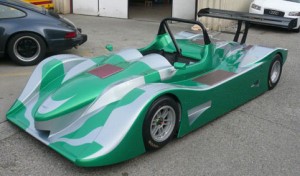 Surely this was a joke a car that had a top speed of 5mph jazzed up to look like a race car, but no this car can supposedly go 170mph! I of course want to read more – I now had all the questions how quickly does it get to this speed? How long can it be powered for? Could i drive from one end of the country to the other without any fuel? Top car Manufacturers Audi have already shown Le Mans can be won by diesel power will solar electric be the next winning Le-Mans car?
This Solar powered electric car comes from the team at Green GT and it's an impressive car on paper. The race-spec carbon-fiber chassis holds two liquid-cooled 100-kilowatt (about 148 horsepower) motors that the Swiss gearheads claim put 1,475 pound-feet of torque to the tarmac at up to 100 mph. That figure rolls off to 590 pound-feet beyond the century mark and stays there as the car approaches its claimed top speed of 170 mph. The juice comes from a pair of 30-kilowatt-hour lithium-ion polymer battery packs. All told, the car weighs 1,896 pounds.
If that's still not green enough for you, the guys at Green GT have installed Flexcells solar panels on each sidepod for extra charging. The whole shebang is brought to a quick stop with Brembo brakes mounted within lightweight magnesium wheels.
The plan is to test the prototype through the summer and begin series production once they've sorted everything out. The goal is to build 20 to 25 cars and possibly launch a European race series for the car. Ultimately, the firm hopes to race against its fossil-fueled counterparts in the LMP2 class at Le Mans.