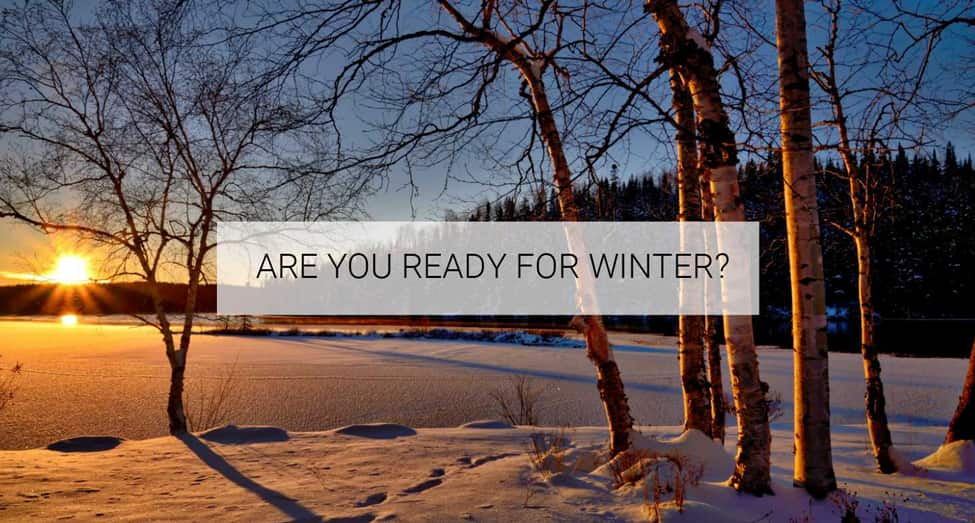 Like most things in life, a little preparation goes a long way and the same goes for your solar lights. Make sure your solar lights are ready for winter with the following top tips for the ultimate performance this season.
Don't forget!
Many of our solar lights feature a power-saving mode, which means although the brightness of your light will be a little lower, your runtime will increase by up to 300% so you can enjoy your lights for longer each night. Some lights also have an additional USB charging mode that can give you an extra boost through winter.
Point it south
To get the most out of your solar lights this winter (and all year round!), if you have a remote solar panel, make sure it is facing South to get as much direct daylight as possible.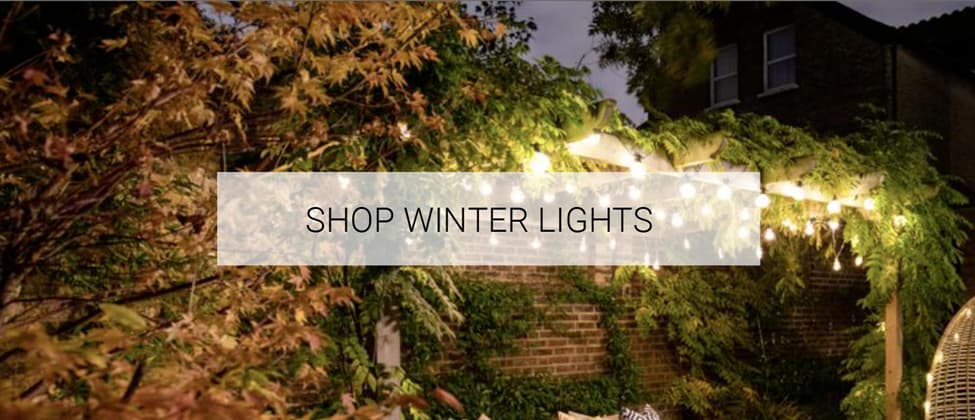 Check your angle
If you have a remote solar panel, adjusting your solar panel angle in summer and winter can have a significant impact on the performance of many solar lights. As a general rule, solar panels should be more vertical during winter to capture the lower winter sun, and more horizontal in summer to make use of the longer summer days.

If you're looking to get better output of your solar lights this winter with a little more accuracy, a simple calculation can make all the difference. For your optimum position during winter, all you need to do is add 15 degrees on to your latitude and thus subtracting 15 degrees in summer. For example, if your latitude is 51° in your location, the optimum position for your solar panel in winter will be a 66° angle.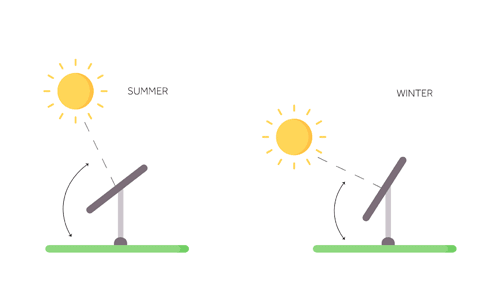 Avoid the shadows
Winter in the UK is known for it's shorter days, cloudy skies and temperatures that only cosy blankets and copious amounts of hot chocolates can fix. These shorter days may cause extra shadows to be lurking where you least expect them. To ensure the best possible performance of your outdoor solar lights this winter, you may need to adjust the position of your solar panel so it's located to receive as much daylight as possible. One good way to check this is to head outside around midday when the sun is at its most powerful on your next sunny day (which won't be too long away we hope!) to check where the shadows fall.
Squeaky clean
Using a soft damp cloth, wipe away any build-up of dirt and grime on your solar panel to ensure it's got the best exposure to natural daylight.