We are very pleased
Verified Purchase
We love these lights. Very classic look. Only criticisms are. You can't adjust when they come on so we have to cover the solar panel to force them to come on at twilight. Also you are supposed to charge them for 3-5 DAYS before use. Yes not hours, days!! This seems bonkers. Anyway we charged a couple of days then got bored. Seem to work fine.
Customer Photos: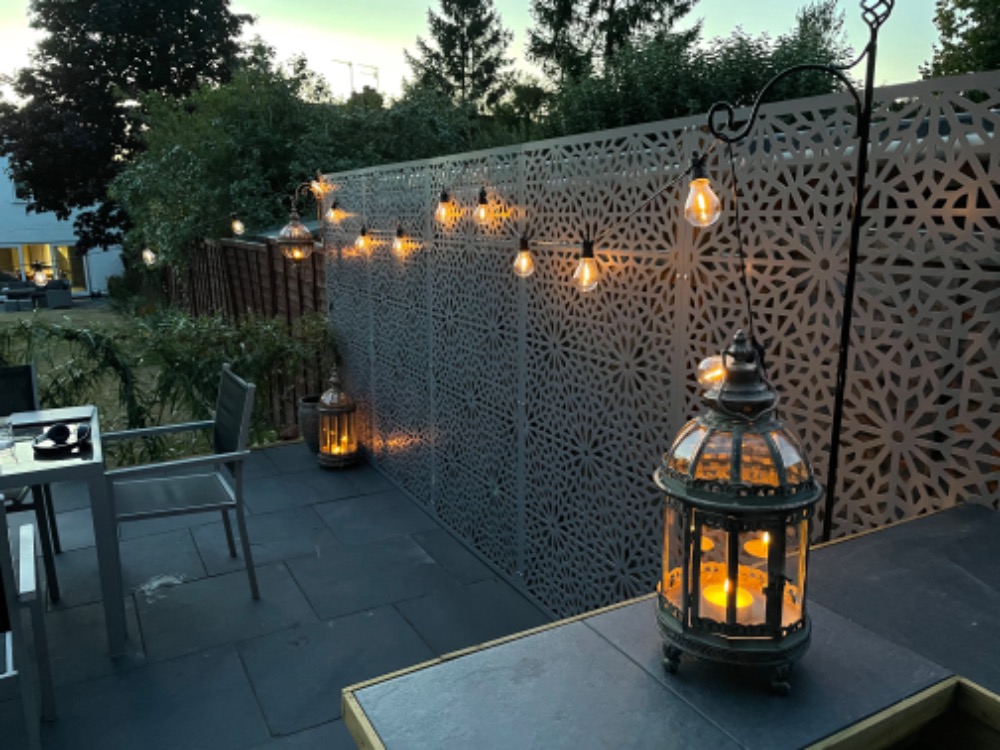 By

Tom Lloyd

on

Aug 10, 2022
---
Excellent customer service
Verified Purchase
Ordered the Edinburgh lights and they arrived promptly,unfortunately, the filaments in one bulb had been broken. I emailed customer service and enclosed a photograph showing the problem and enquired if we could purchase just one bulb to replace it,as the rest were working fine. I received a prompt reply and apology saying they would replace the lights. I received a new set of lights almost by return of post and they are lovey around our BBQ area. Thank you for your excellent service.
By

M sutton-Fox

on

Jul 30, 2022
---
Best solar lights I've ever had!
Verified Purchase
I was initially hesitant to purchase these & wondered if they'd be worth the extra cost compared to supermarket or garden centre lights. I needn't have worried, they are far superior to any other Solar light I've ever had. They are well made & the light from them is warm but very bright - you'd think they were mains operated. If you are considering Solar lights, these are a must buy! You can only see them on the side of this pic, but it shows the brightness from them.
Customer Photos: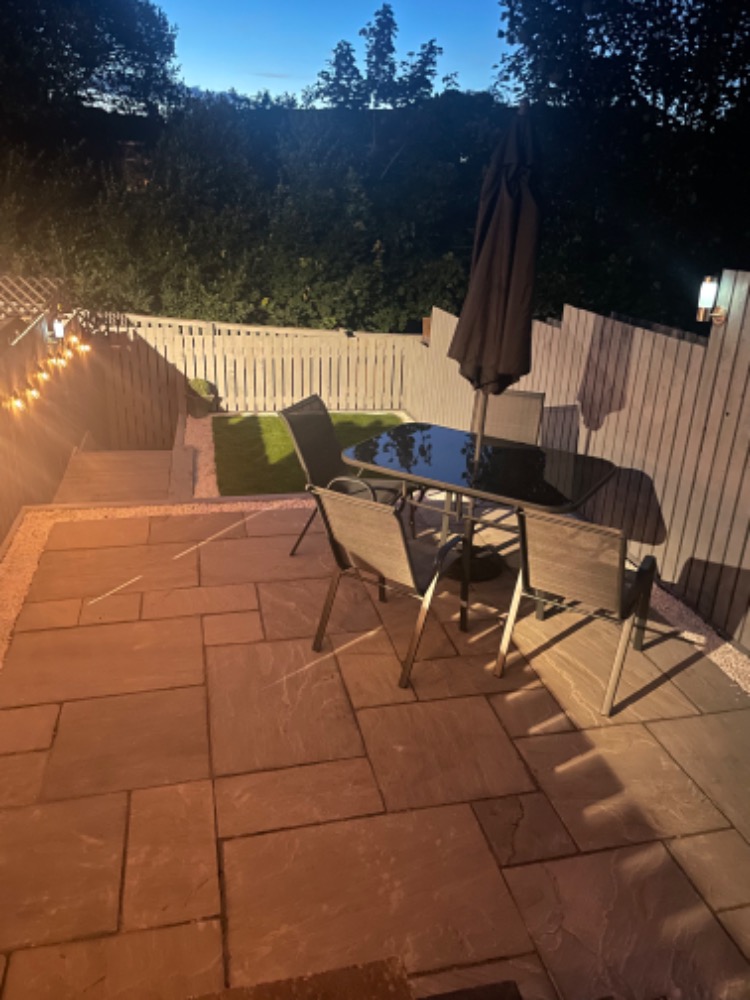 By

Laura Kodur

on

Jul 27, 2022
---
Edingburgh stoon solar lights
Verified Purchase
Great lights really work well and provide a good light in the garden. The service from the Solar centre was excellent and I would recommend these lights.
By

KEVIN FRANCIS RICHARDSON

on

Jun 30, 2022
---
Festoon lights
Verified Purchase
Fantastic set of lights. Give off a nice glow. Can't load photo to show how good they are. My neighbours have commented. Will definitely recommend. 5*
By

Heidi

on

Jun 23, 2022
---
Edinbourgh Solar Lights
Verified Purchase
Well made, good light output. Look really good. One criticism though, they aren't weighty enough to hang as I wanted them too. Used them on rafters on a "courtyard". Had to remove loop and then cable clip on either side of each bulb to get them straight. My fault really as I didn't use them as festoon bulb. Great product though.
By

CeeDee

on

Jun 13, 2022
---
The best !
Verified Purchase
So happy with them ! Looks amazing , we bought 2 sets , one bulb was broken but thesolarcentre solved problem immediately. Would recommend for 200% ! Lights are bright, we had so many complements about them. Defo will buy some other lamps with you . Thank you so much 😊
By

Aga

on

Jun 1, 2022
---
Another room in our garden
Verified Purchase
We bought these after trying cheaper versions and ages checking online reviews and we are not disappointed. Quick delivery, solid lights that are a decent size and look great strung across our pergola. They give off a great amount of light, with different settings if required and have created the feeling of an outdoor room in our garden. Worth spending extra for the quality, we will definitely order more for other areas of the garden.
By

Jules

on

May 31, 2022
---
Edinburgh Solar Lights
Verified Purchase
Very happy with purchase, amazed how bright they are!
By

Audrey

on

May 26, 2022
---