Great but wish they were warm white
Verified Purchase
Great bright lights, but for me they would be better in warm white or the option to switch between warm and white light
By Alan on Jun 29, 2023
---
Perfect lights
Verified Purchase
As with all the lights I've bought from The Solar Centre, these exceeded my expectations. Used them at the back of the garden to highlight the trees - really lovely impact.
Customer Photos: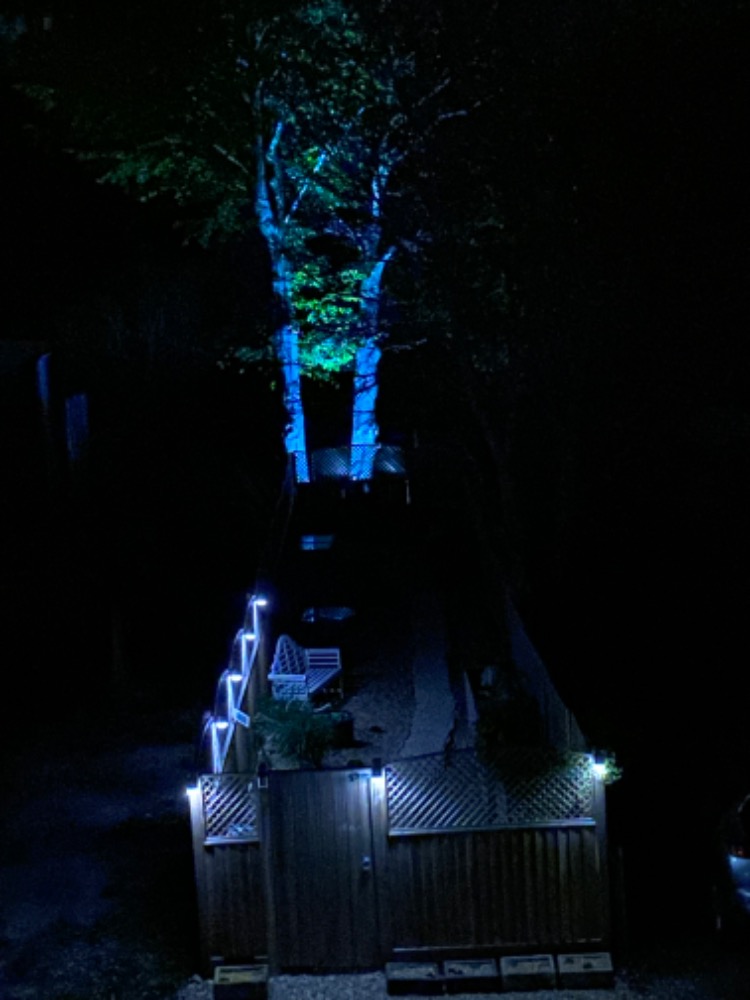 By Fiona Richards on May 8, 2023
---
Great value
Verified Purchase
Love these spot lights, they are a natural white light and provide a good amount of coverage, perfect for feature planting in our garden.
By S Newing on Nov 10, 2022
---
I see the light
Verified Purchase
Great lights Solar panel effective Love them
By Paul Edge on Sep 9, 2022
---
Much better than I though.
Verified Purchase
So glad I purchased these lights. After charging for a couple of days before turning on, as instructed they work brilliantly. Really bright and shine to light up our house. Really pleased.
By Karen on Mar 21, 2022
---