Perfect Modern Light
Verified Purchase
Looked everywhere for a light that looks stylish and didn't need wiring in. Couldn't be more pleased. Would highly recommend.
By Christina Jenkins on Nov 2, 2023
---
Truro Solar Motion Light - Anthracite Edition
Verified Purchase
Extremely happy with this alot brighter than I thought for front door security light
By Lee Palfreyman on Mar 12, 2023
---
Truro solar motion
Verified Purchase
Liked the 1st one liked the 2nd one, so I bought a 3rd one, great light, might even buy a 4th one yet :)) Love it. (Them) great product.
By Roman on Mar 6, 2023
---
Amazing
Verified Purchase
Very nice lights. My garden looks amazing at night.
Customer Photos: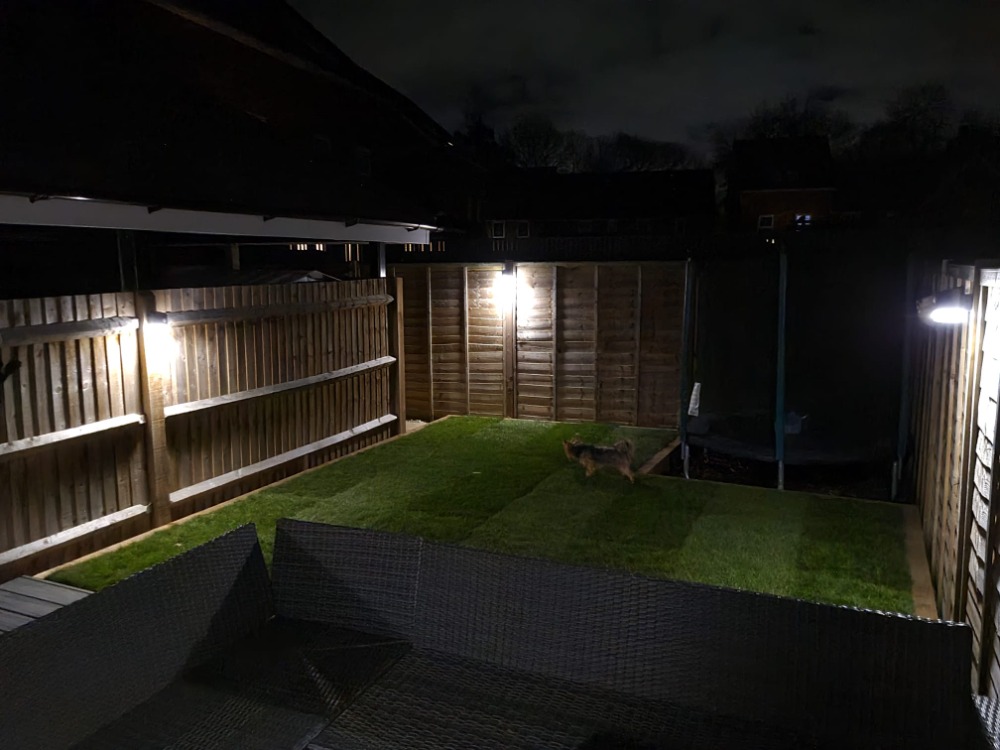 By Evo on Mar 2, 2023
---
Stylish light, very sensitive sensor
Verified Purchase
Stylish light - ordered the black, which is a 'light' black and closer to grey still. The sensor is very sensitive - picking up movements several metres away which means the battery drains fast in a busy location.
By Alice J on Feb 2, 2023
---
Perfect lights
Verified Purchase
Tried many lights over the years but these are amazing. Simple to install and with great light coverage even on dull days they charge. Have now ordered 3 lots of them
By David Bray on Jan 27, 2023
---
Works well
Verified Purchase
Easy to fit and working as it should nice and bright
By Neil Holmes on Jan 18, 2023
---
Nice effective light
Verified Purchase
Fixed to wall switch on and let the light do it's job. A brighter than average solar light as it's set up for short light time when triggered by motion detection. Nice at the front door and stays on long enough for entrance exit or for answering .
By Mark G on Nov 20, 2022
---
Spot-on!
Verified Purchase
Easy to fix, good-looking, sensitive to movement and also to level of darkness; good light output, recharges well, even in the winter. In other words, spot-on! Highly recommended.
By Roger on Nov 19, 2022
---
Neat little light that does what it says
Verified Purchase
Easy to set-up and install. Wanted a light that only comes on if someone is there rather than all of the time and the light does just that. Provides a decent amount of light when it detects movement and switches off afterwards.
By Peter on Sep 12, 2022
---