Good light, but be careful
Verified Purchase
I am impressed with SolarCentre's customer service. I bought an EVO SMD light for a horse field shelter: the first one did work sometimes but usually not, and SolarCentre were prompt in replacing it. I still have the old one and it clearly has a loose connection somewhere. The quality of the light and solar panel is very good, but you must be aware that the light will only work when the input to the panel stops, so in the twilight it will not work.
By Adam James on Jan 27, 2023
---
Very pleased with the effect
Verified Purchase
We're using this to light a sculpture in memory of my husband. After discussion with the family on whether to downlight or uplight we decided upon the latter and it's great. My only criticism would be that the solar panel is bright white so is not very discrete as it's attached to our fence, black would blend better but I can't fault the lighting effect. Very pleased!
Customer Photos: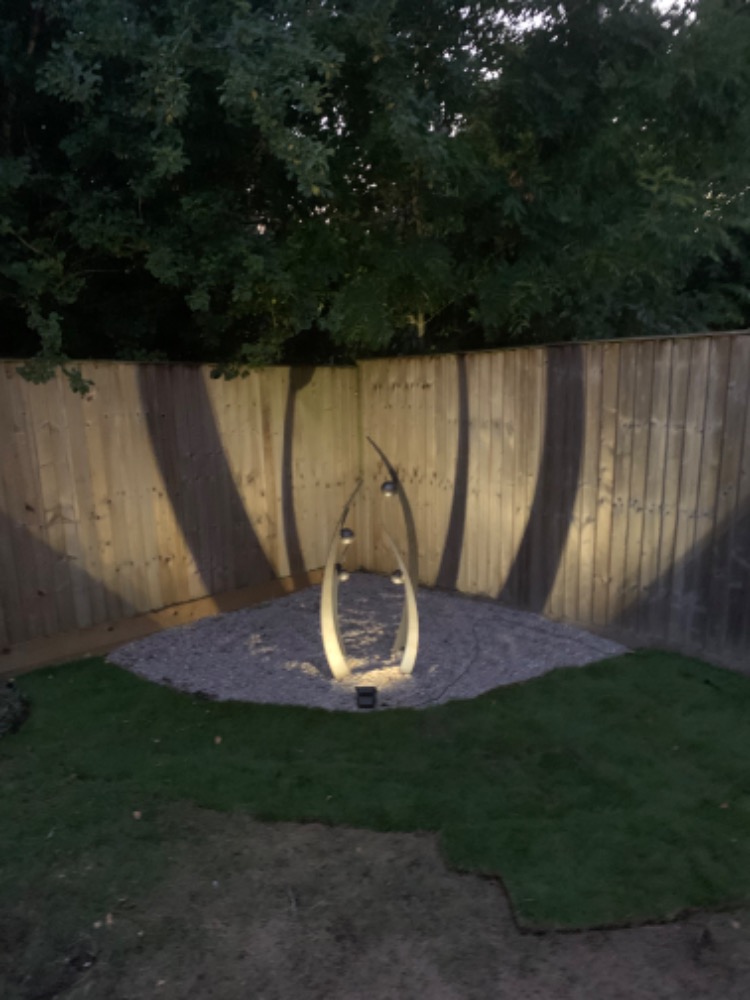 By Sarah on Aug 18, 2022
---
Solid well built spotlight
Verified Purchase
Good value and quite powerful spotlight used for uplighting trees.
By Nige on Jul 13, 2022
---
Solar light
Verified Purchase
Bought this for an off grid property, seems to be a good product!
By Del on May 8, 2022
---
Seems to do the job well
Verified Purchase
I fitted this light a week ago to light a patio, and have been pleasantly surprised at its power. It was easy to fit and seems to work exactly as described. Admittedly it is midsummer so the limits of the solar panel haven't been really tested, but I am optimistic that it will work far better than our previous solar light.
By Charlie on Jun 27, 2021
---