Excellent Value For Money
Verified Purchase
I have purchased 3 of these lights, easy to install, easy to use. Excellent value. I have used Solarcentre for many years and have always been extremely happy with the prompt service, and helpfulness of the staff. All of the lights I have purchased have never failed me. Oh and best of all they cost nothing to run :).
By paul Kettlewell on Nov 29, 2023
---
Brilliant
Verified Purchase
Hurrah no need to engage an electrician. Super easy to install. Bright enough to light up the drive and front door but not to annoy a neighbour..
By Elizabeth on Nov 19, 2023
---
Solar lights
Verified Purchase
I have bought 3 of these in the last 4 months, one of which i have velcrode to the wall, one is failing already switching on with nothing there and its pick up radius is not good, might have to return that one. The other 2 i have fitted to my camper again with velcro and are awsume everyone comments on the light performance, for the money a bargaOnly 4 stars because of the dodgy light but will up this with the approach to service Steve
By stephen on Oct 1, 2023
---
Potential trip problem solved
Verified Purchase
We have just had our flagged patio completely relaid and extended, resulting in a 7 inch step down on to the lawn. At night this, would be a major trip hazard if it wasn't illuminated, so I was looking for a suitable solar powed floodlight to resolve this. The Eco Wedge Elite seemed to be the answer but I was cancerned that as it would be installed on a low wall, less than 3 feet above the patio, whether the light throw and the PIR detector would cover the whole width of the step down (approx 4 metres wide). See attached pictures. Also, would it activate in sufficient time to warn people before they reached the step? I am pleased to say that it works brilliantly in all respects and the proof of the pudding came last weekend when we had a massive garden party, that went on till past midnight, with over 90 people attending, including a six piece band carrying all their instruments and PA system up and down in to the garden and not one person tripped throughout the whole evening. Very pleased with this light and highly recommend it.
Customer Photos: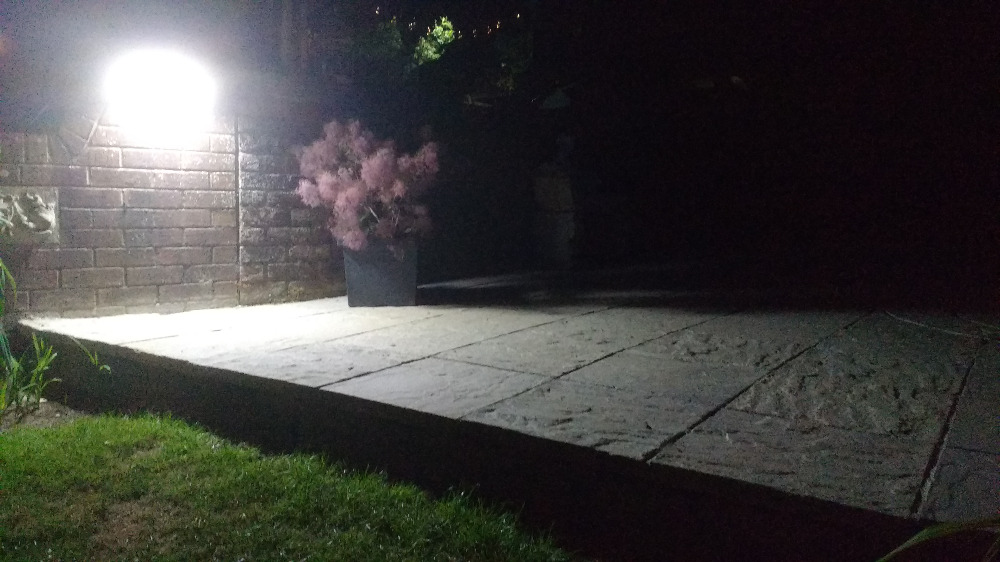 By Dave P. on Jul 3, 2023
---
Fantastic Light
Verified Purchase
Was very sceptical before I placed an order for this light as it would be replacing a 20w led floodlight and wasn't sure if it would have enough light output,anyway I took the plunge and glad I did,I'd say it's just as bright which was a relief.The light is extremely easy to fit,being just two screws to contend with and even comes with a template which makes the job of getting it on the wall super easy.The remote that comes with it makes setting it up a breeze,I settled with mode 2 that basically makes the light activate when it detects motion,goes off after 15 seconds,which is ample time without fear of running the battery down.I found it took three days for the battery to become fully charged.Very impressed with this light,so much so that I'm going to order another one to replace another 20w led light on my garage.Would recommend these lights to anyone and the Solarcentre,fantastic products and service,delivered the next day,can't ask for more.
Customer Photos: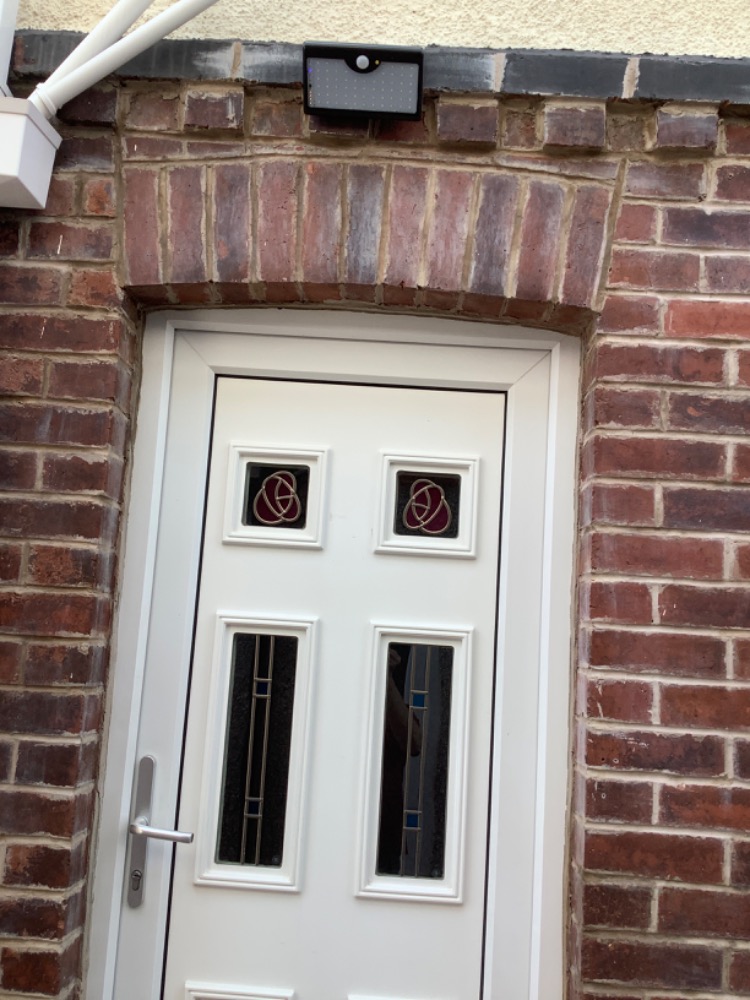 By Gary Titley on Apr 2, 2023
---