Great lights
Verified Purchase
Really pleased with these lights , brighter than I thought they would be.
By Michelle Gray on Sep 12, 2023
---
Perfect door light
Verified Purchase
Super, sturdy light which is perfect at the door to light up the lock, giving character and creating ambience and a warm welcome. Straight from the sun! Love it !
By Jackie Kocaturk on Dec 9, 2022
---
Superb wall light
Verified Purchase
This is a super stylish, reliable and practical, motion sensor wall light. It doubles up perfectly as a helpful, warm white light above our rear garden gate but also acts as a great security light. The motion sensor quickly detects movement and immediately switches the light from dimmed to bright mode for approximately 15 seconds afterwards, whereupon it reverts back to the dimmed light setting. I have four more Grantham wall lights (without motion sensors) waiting to go up in the main garden area once it's been landscaped and planted up. I can't wait to see them all working together as they really are smart; in every sense! I love them.
Customer Photos: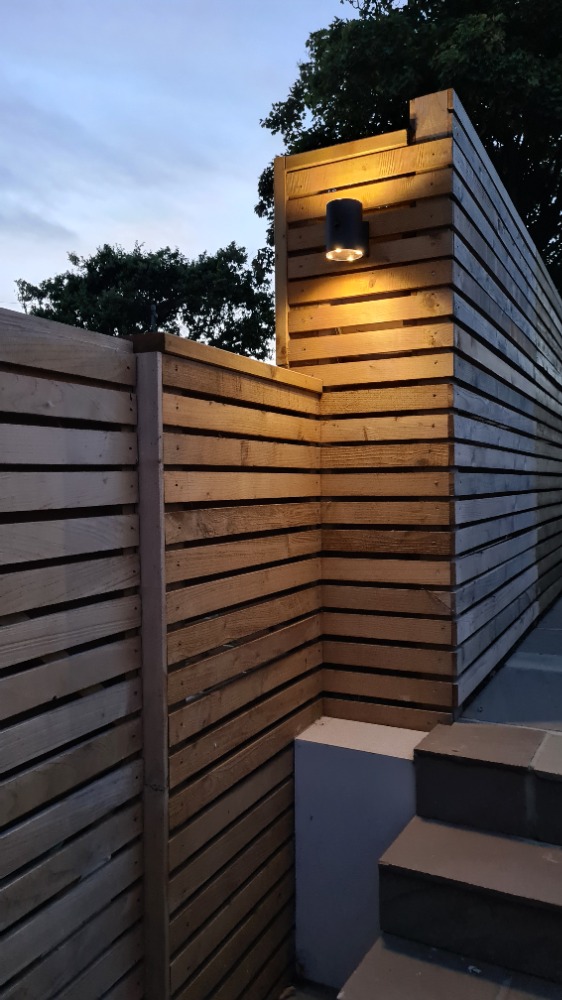 By Karina Digby-Jones on Aug 16, 2022
---
Grantham up and down light
Verified Purchase
Easy to fit- looks good when it's on the wall and gives off good light What more can you ask! Would highly recommend
By Mark Letts on Apr 28, 2022
---
Definitely what we needed
Verified Purchase
Found the other reviews to be totally correct, really good quality items. Bought two look great on the front of the house, easy to fit always a winner !!
By Sue on Mar 28, 2022
---
Up down solar light
Verified Purchase
This is a stylish solar light . The light given off even in the winter months is good. The additional feature to have motion or constant on is also useful. Very easy to fit and a good product.
By H S on Feb 4, 2022
---
Just what we needed
Verified Purchase
Easy to fit. Not the brightest solar lights we have but ideal for what we wanted. This was a softly lit path in the front of our house. No adjustments for time on or sensitivity of the motion sensor but not a problem in our case. Overall good value for money.
By Paul S on Feb 2, 2022
---