Just love these eggs
Verified Purchase
These eggs whilst looking a bit bold and white during the day , give a lovely ambiance to the night garden. I now have 5 of these and just love looking out of the window in the dark. Another fantastic product from the Solar Centre
Customer Photos: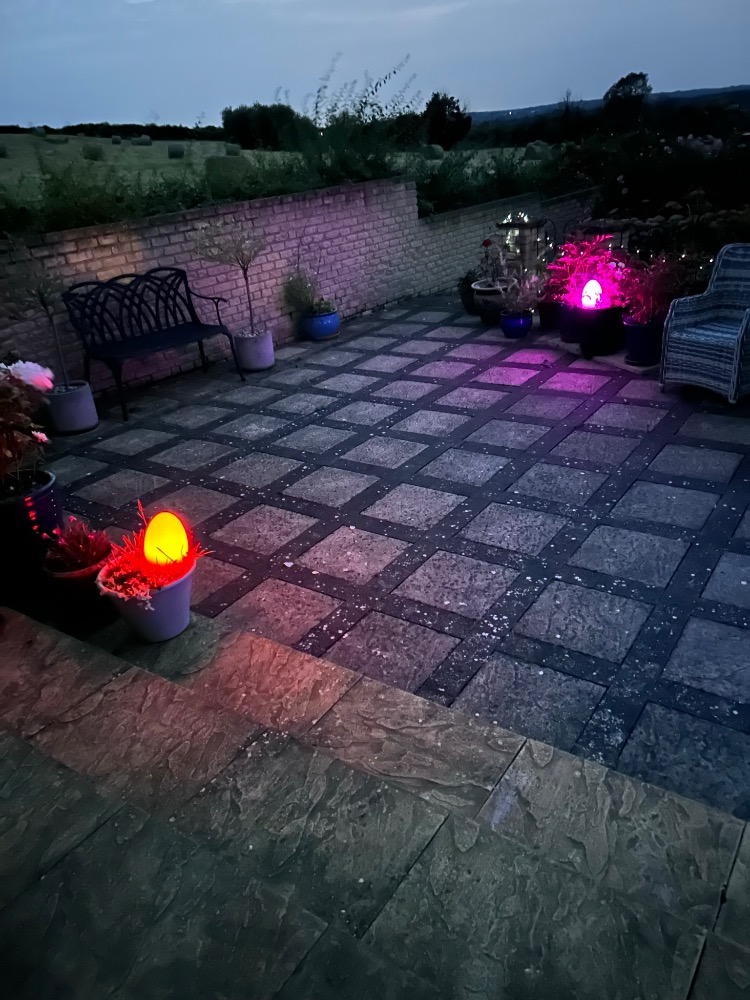 By Jill Smith on Sep 20, 2023
---
Solar Mood Egg
Verified Purchase
Bought this Egg Mood Light and absolutely love it, but found a couple of nights that it went out earlier than expected due to being on damp grass. The issue was rectified by placing it in a plant pot and is now working well especially with the sunny days which we now are having. Well worth the money, really is a treat at night especially the colours changing to different ones as you please.
By Jacqueline Wright on Sep 3, 2023
---
Another Great Solar Centre product
Verified Purchase
Have purchased so many of Solar Centre Lights, and this is just as good. Although it looks a bit odd in the daylight, the night time glow is lovely. I also have this an a Pebble stone which I call my dinasaur egg!! I would recomment Solar Centre customer service is great and despatch times fantastic
By Jill on Jun 19, 2023
---
Big, bold lights
Verified Purchase
We usually buy cheaper solar lights but treated ourselves and these are fantastic. A great size and the colour range is lovely. They look impressive on our glass patio table. Ordering was easy and delivery rapid.
By Sue on Aug 11, 2022
---
Excellent Customer Service
Verified Purchase
These are great lights and really add something to my outdoor space, complementing the solar post lights I had previously ordered. I had to contact The Solar Centre with an issue with one of my eggs, but this was quickly sorted out and a replacement speedily dispatched. Excellent products and great customer service as always.
By Caroline P on May 31, 2022
---