Tapdance Decking lights
Verified Purchase
Ordered two sets of these for our recently refurbished decking,these are fantastic,easy to fit and are bright.I didn't want anything where I'd have to start cutting holes in my decking for numerous reasons and these are perfect.Im going to order one more set and put these on the steps just as a marker,the deck is flat with no railings on so they will illuminate the steps and stop anyone from falling,hopefully.Great service from the solar centre and quality products too,would recommend to anyone.
Customer Photos: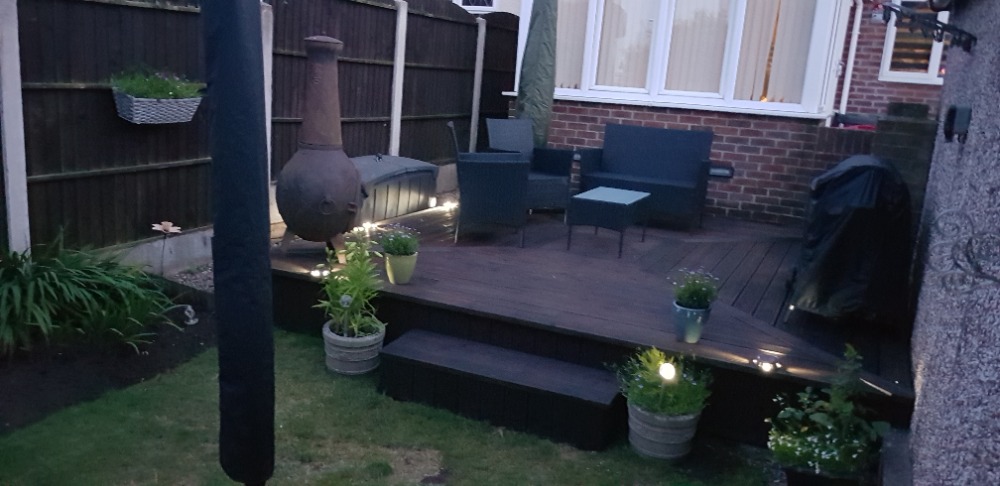 By Gary Titley on Jun 24, 2023
---
Tapdance lights
Verified Purchase
Ordered these thinking I was ordering the coloured ones. So I was a bit disappointed ( my mistake). I then ordered the coloured ones and mixed them up and now they look great. Good purchase. Good service.
By Don Healy on Jun 1, 2021
---
Greatg solar lights for the patio
Verified Purchase
These arrived in very timely fashion and are so easy to set up - good product
By John Chadwick on Apr 29, 2020
---