Love Them
Verified Purchase
The lights are a quality product and, despite only coming with one battery (with space for three should you want to increase capacity) they last for ages (granted, it's summer and the garden is South facing). In the winter, we may need to buy additional batteries and charge them up: we'll have to see. I have fitted them into a raised bed made from sleepers. Excuse the lack of grass! Really easy installation using a 30mm bit, you then just tap them in for a squeaky tight fit. Unlike many of the reviewers, I did get an end cap!
Customer Photos: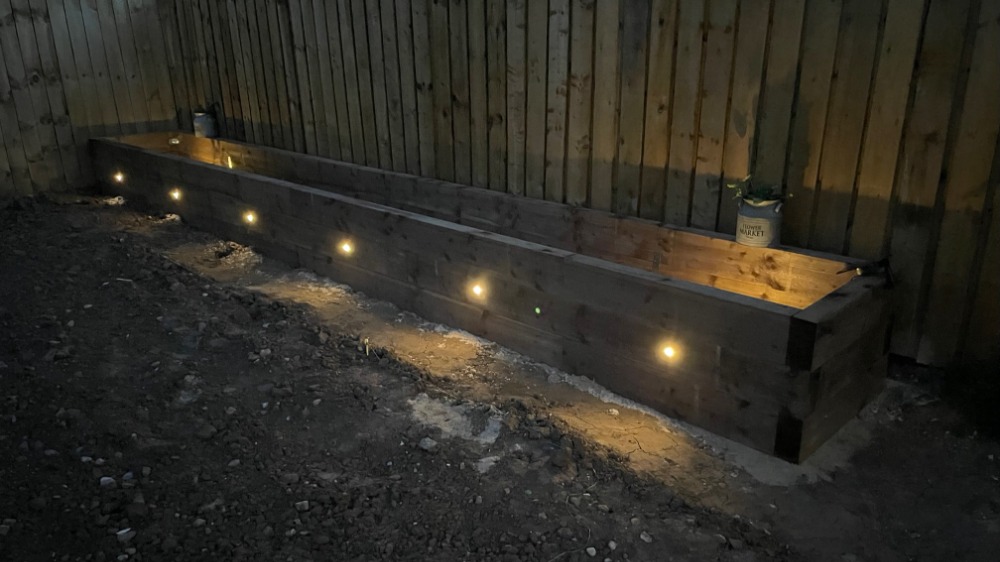 By Phil on Jul 25, 2023
---
Great lights but no extension cable avaialble
Verified Purchase
Just had these lights installed in my new decking...excellent lights and look great. Only problem is there is no extension cabling available for these lights, so the cable to the solar panel is quite short and inhibits optimum location.
By Kenny McG on Jul 17, 2023
---
Very pleased
Verified Purchase
We are very pleased with these lights as they are just what we wanted. They're very neat and give off a very good light. We've got two sets running. Only downside is as stated by a previous reviewer that there is no end cap for the last light. (There is supposed to be one). Solar centre promised to look into this and advise us what to do. Unfortunately they never did but having said that the staff were very helpful. In the end my husband bound the end of the last fitting with Gorilla tape. Would definitely recommend.
By Ann Phillips on Oct 21, 2022
---
Fantastic lights!
Verified Purchase
Had these sitting in my summer house for a couple of weeks, only just found some time to install them. Really great! Three colour temperature settings. I fit them into a vertical board, part of a bench, cca 8cm from the ivory slab floor. They look really good, could not tell the difference between mains powered ones, nice even light. Got one more set to install. The only couple of things I would like for these lights to come with would be an end cap for the last spot connection cable to avoid siliconing/waterproofing it and longer lead to the solar panel so it could mounted on top of the fence let's say. Also bought the 4x spots which are equally great. 5 stars.
Customer Photos: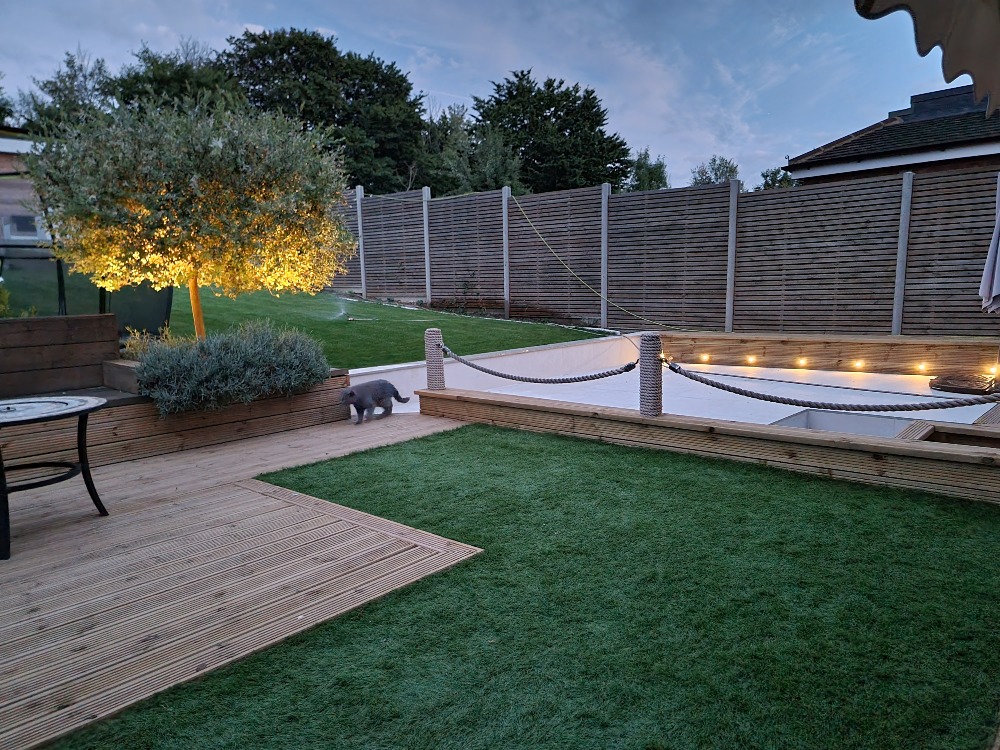 By Tom on Aug 4, 2022
---
great
Verified Purchase
easy set up work great look brill at night installed in composite decking.will be buying more from solar centre.
By Paul james Butler on Jul 2, 2022
---
Brilliant Product
Verified Purchase
Love this product, easy to install and give off brilliant light. The colour changing feature is really good, would definitely recommend
By Kris on May 22, 2022
---
Great product
Verified Purchase
Bought two sets. Delivery was prompt. The product looks great and the lights are very solid. I love the changing light colour feature
By Richard on Apr 16, 2022
---
Another great SolarCentre product
Verified Purchase
Thoroughly impressed by this. Great light from these, I love the USB charge option too. One thing regarding the aperture you need to drill, I tried a 25mm fast bit, too small. I then used a 28mm bit and I still needed to expand the hole. If I was doing this again I'd try a 30mm bit on an old piece of wood first.
By Paul on Apr 12, 2022
---