Perfect!
Verified Purchase
I bought these for the awning to my motorhome and didn't have time to try them before we left on our extended trip to France. The first surprise was they actually fitted PERFECTLY, the second … whatever the weather threw at us (including a couple of wild storms) they lit up night after night and looked lovely. Packed away for the next trip! Thank you.
By Suzanne on Oct 3, 2023
---
Love them
Verified Purchase
Delighted with these lights. I bought two sets to go along the balastrade of two decking areas in the garden and they do a fantastic job of lighting up both areas, even on the dimmest setting. They last from dusk until dawn too. Good quality that 6 weeks later are still working well. I highly recommend them.
By Erika on May 29, 2023
---
Beautiful
Verified Purchase
Couldn't be more pleased with these. And actually glad they are solar. The bulbs are made of plastic so feel very safe when installing them. They have a lovely twinkle about them, and the solar panel has so far been epic, but it's early days. Like other reviewers, I'll be getting more....
By Brendan RW on May 21, 2023
---
Great service - great lights
Verified Purchase
I bought one set a while ago and they were great -lit up a dark area of our garden with lovely warm light so I bought 2 more sets - one worked brilliantly - the other lasted 3 weeks then died. I contacted the Service team and they advised me how to check for faults - unfortunately everything they suggested didn't work. But they did proactively contact me to find out whether the lights were working and when I advised not they sent me a new set - so I am extremely happy with the service I received and would always buy from them again - great and welcome service and lovely lights
By Nicky on Jan 2, 2023
---
Great indoors too !
Verified Purchase
I bought these to try indoors and help reduce our electricity bills. They are hung along hooks on our kitchen beam with the solar charger in the window. They give a warm glow of light. Really pleased with the lights. The photo was taken at 8pm.
Customer Photos: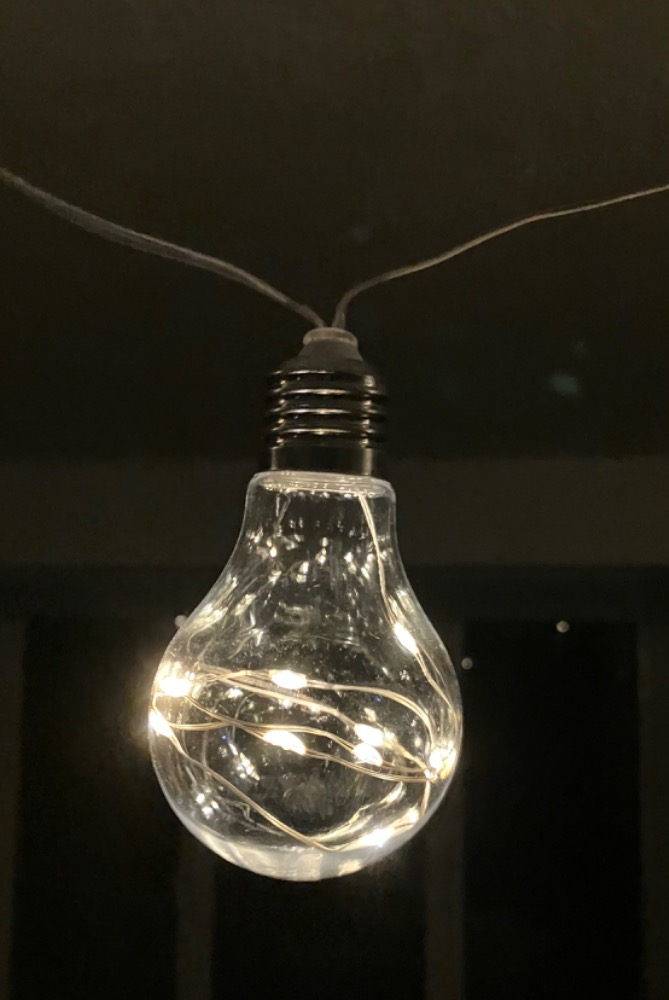 By LISA on Oct 19, 2022
---